Rumor has it that when dally roping came of age, four men in the world could rope two feet every time.
Two of them need no introduction. The brothers Camarillo became PRCA kings and gained the publicity of Hall-of-Fame inductions. Jerold roped at 17 NFRs and secured the 1969 world title, while Leo is tied for third-most PRCA team roping world championships ever, at four.
Nobody today has ever heard of the other two, and that's a shame. They never wanted to rodeo nationwide, but Don Beasley and Gary Mouw heeled just as many steers down and influenced the styles of just as many NFR team ropers.
Don Beasley grew up not far from the Camarillos, and learned to heel by watching. He especially watched Joe Yanez from right there in Santa Paula, who "could really handle a rope." In 1972, the best partner Beasley could find was 11-year-old header Clay O'Brien Cooper.
Today, the seven-time world "Champ" recalls with respect that Beasley made a living for years with his rope.
"I watched him a lot and really learned a lot from Don Beasley," Cooper said. "Man, he would rope two feet every single time. He would enter the 10-header four times and rope 40 steers in a row by two feet. He was crazy good."
In that era, team roping was hardly included at professional rodeos and, if it was, it didn't pay anything. The true test of skill was taking the dough home from the prestigious 10-head events.
"I was fascinated when I was real young, the first time I went to Oakdale," Beasley said. "It was the zenith. It was the Super Bowl. You could push your chest out if you went there. Nobody cared about the National Finals Rodeo. I was 14 the first time I entered the Oakdale 10-Steer. To read your name in the calcutta brochure among those world champs was something."
Beasley was drafted in 1967 and spent two years serving in the Army, then returned home and fell in with a header, the late Kim Burke.
"I credit him with all of my success in California," Beasley said. "I don't remember him ever missing a steer at a big roping."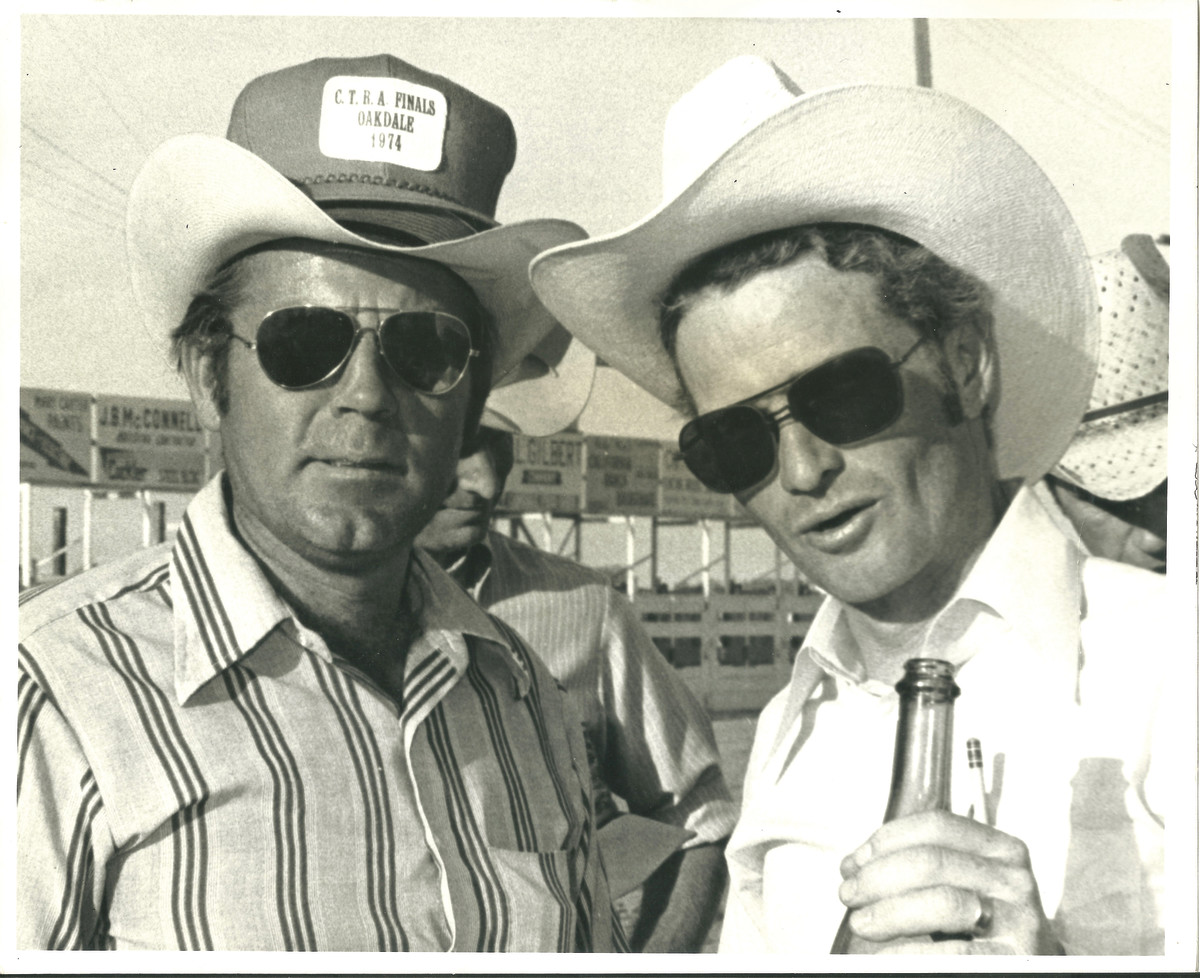 The downside was that jackpot producers wouldn't let Beasley enter—he'd become too dominant. So he migrated east. One day, he and his partners were at a roping in Flagstaff, Arizona, when they heard about a 10-header at the Espy Ranch in Fort Davis, Texas. They took off.
It was too hot down south for Burke, who returned to the West Coast and the movie business. But Beasley thrived in Texas. He hooked up with "the good headers," Cooper recalled. At the enter-twice ropings, Beasley's two partners were eventual Hall-of-Fame headers Tee Woolman and Jake Barnes.
"I like Texas; I'm old-fashioned," Beasley said. "I believe in Friday night lights and apple pie. I had two young kids and figured it wasn't a bad place to raise children."
Stepping away
Woolman, an Oklahoma native, was 18 when he met Beasley.
"Hell, he never missed," recalled 62-year-old Woolman, now a three-time World Champion and member of the ProRodeo Hall of Fame. "He roped two feet every time. When I moved to Texas, he invited me to rope. That's how I got where I'm at. I roped with him four or five years and lived with him and his wife for a while."
Despite winning plenty at Texas amateur rodeos, Beasley still wasn't interested in being gone, so no PRCA for him. His kids were in school and he settled in Llano.
"Back then, they used big, old ropes," Woolman said. "He turned his backwards and put a twist in it that looked like a chicken hook, and that's what they all called it. He had the ugliest stringhalted Paint horse you've ever seen in your life. But that horse would be there every time and Don would rope two feet on him every time."
A few years after Beasley placed second at the George Strait Team Roping Classic with Matt Tyler, he placed second again at the 1987 "Strait" with Troy Fox. But that was it for him. It was still too early for classifications, so jackpot producers were still barring him, and team ropers still got no equal money and very little added money in the PRCA. He had nowhere to rope. So he sold his horses and gave away his saddles, buckles and pictures. He was 40. He hasn't touched a rope in 30 years.
"People couldn't imagine how I could completely step away like that," recalled Beasley, now 72 and living in Round Rock. "But I had to put team roping out of my mind. Otherwise, I'd have never been good at anything else. If you keep one foot in the stirrup and one foot on the ground, you can't do anything else like that."
Pretty is as pretty does
Long before Beasley chucked it all to start selling cars, he'd become one of the best catchers in the game. He got that way by imitating the best guy at the jackpot. That was Gary Mouw.
"I got to watching the way one guy roped—you've probably never heard of him," Beasley said. "I tried to mimic Gary Mouw. He and Leo [Camarillo] were the baddest cats in the alley."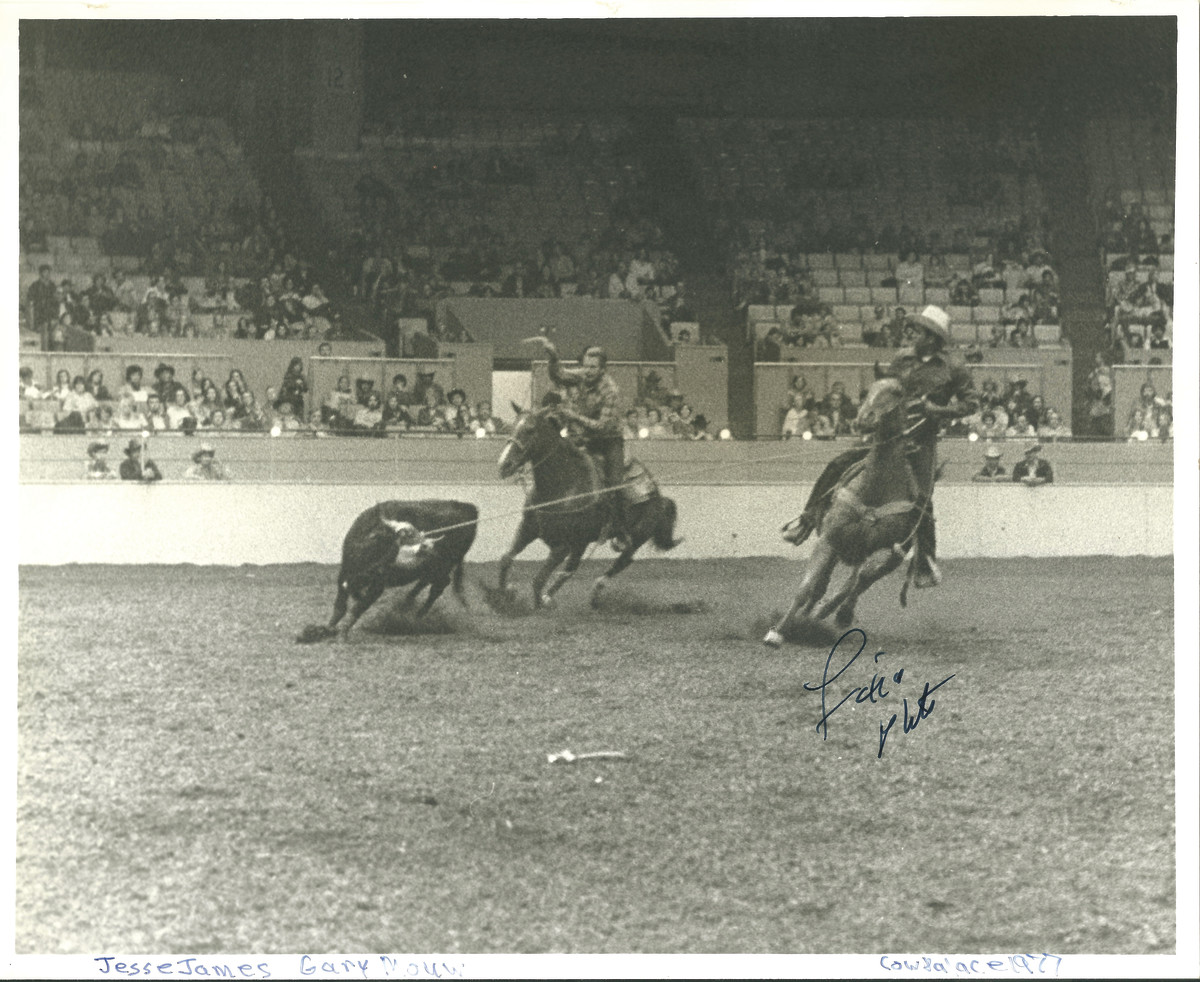 Mouw. The last name is unique. It came out of Holland. Dutch team ropers are as unique today as Mouw's own distinctive delivery was then. Mouw used a soft rope and a small loop, and it came tight very fast.
"Gary's swing was really stylistic," Cooper said. "It was kind of like a Bobby Harris swing—it was just part of him. He got ahead of cattle and kind of let up off his delivery and opened his loop and brought it in there. It was really artistic. It was just cool."
It was such an art form, in fact, that eventual two-time NFR Average Champion Denny Watkins tried hard to duplicate it.
"I learned so much by watching and trying to mimic him," Watkins recalled. "He never, ever threw out of position. That guy took a lot of my money when I was a teenager. I would watch and marvel at his smooth throw. But I could never really mimic it. He threw kind of down and to the right, and fed his loop as he threw it."
Pure, unadulterated passion for roping drove Mouw. Because he came from nothing. Raised on a dairy in a city south of Los Angeles, Mouw and a friend from school simply roped each other and trees and bushes alongside the road, and roped Mouw's three sisters, "until they got mad."
An arena in Long Beach started having calf roping jackpots, and would usually hold one sorry calf out of the draw. Mouw would ride the dairy's old mare 10 or 12 miles to go rope that one calf, and home again.
"It was a pretty good little ride," Mouw remembered.
As for the beauty of his style, Mouw talks about the influence of an earlier West-Coast heeler—the late Ted Ashworth—who'd already won the 1958 world championship.
"I still think he's the prettiest roper I've ever seen," Mouw said. "He rode a horse good and threw a pretty loop. I wanted to be like him, so I started watching him."
When Mouw started winning with Bob Kennedy, the latter asked him to move to Chowchilla to be closer. Kennedy was a contractor and actually built Mouw a house there, where the 77-year-old still lives with his wife of 33 years, Mary Jane.
People loved Gary Mouw. He was always nice—even while being limited or banned from entering. He stayed polite, and stayed around. His son, Joe, lives in Fresno.
Mouw won year-end heeling championships in three different regional amateur rodeo associations, but still disliked rodeoing. He had to drive a lot further to win less money. But, mostly, it came down to sheer love of throwing his rope. He could throw at 10 or 12 steers a day at a jackpot. He could only rope one at a rodeo.
"Gary stayed pretty close to home, but he was one of the best ropers alive," recalled NFR heeler J.B. Getzwiler, who lived one summer with Mouw and patterned his style after him. "He was very precise. Great mechanics."
A horseman
Mouw's regular partners were NFR headers Larry Goss, Michael Joe Carmichael and Jesse James. Goss says Mouw could rope 50 in a row by two feet. But what really struck Goss? Mouw was such a hand on a horse.
That legendary "feel" likely started during childhood. Mouw rode bareback for two or three years before he could afford a saddle. During his roping career, he used split reins a lot—even at the BFI. Two-time World Champion Walt Woodard, 63, remembers Mouw as a tremendous horseman.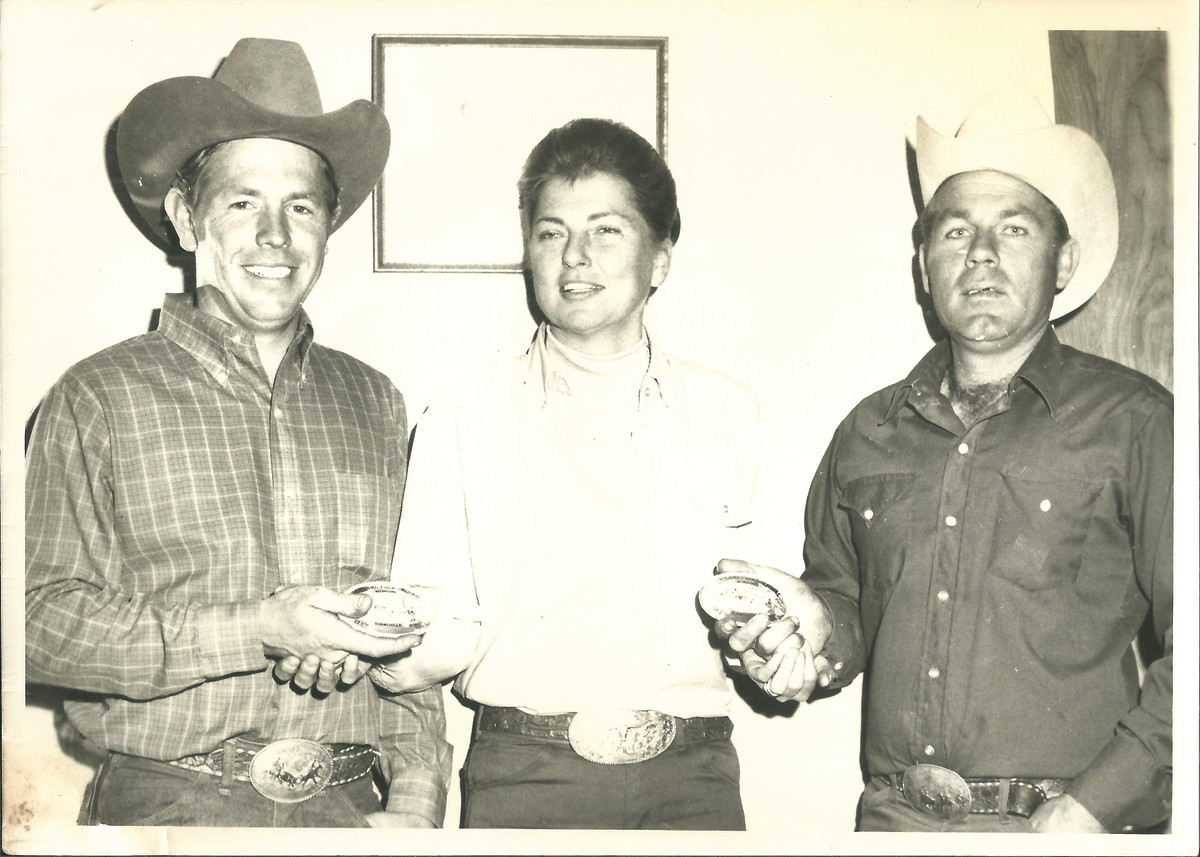 "His horses were in the bridle and really broke; able to slide and spin like reining horses," Woodard marveled. "I roped against him a lot. He had a great horse and was a great horseman and would just wear you out."
In fact, of all Mouw's thousands of high-caliber average championships, the win he's most proud of was earned at a horse show. That horse was the Stan Branco-started Bar Chief, on which he could rope calves or cut. Mouw's horses could do much more than turn the corner and stop correctly.
"He had a horse trained so good it would follow a steer down a hole or up a tree," Goss said.
Today, there's only one horse left on Mouw's place, in case he needs to gather his pairs or rope and doctor a calf. Raising cattle is about all he can do. Getting on and off a horse is too painful. In fact, before he sold his last great rope horse, Mouw went ahead and trained it to stretch out and get down low, so he could get on and off with less hip pain.
That's no surprise to the ropers who spent years watching Mouw leave with all the money.
It's telling that, for this article, both Don Beasley and his unknowing mentor were asked independently if they remember the last time they roped for money. Each man said he didn't know; he'd have to check the date on the saddle.