Since the first Rodeo Cowboys Association world team roping titlists were crowned 90 years ago in 1929, 40 of them have listed Arizona as home. Fact is, back in the day—be it team tying or dally team roping, as we know the event today—team roping territory was almost exclusively California and Arizona.
"Yuma, Scottsdale, Tucson and Phoenix were the big winter rodeos for team ropers back then, before we went to California for the spring," said 1968 World Champion Team Roper Art Arnold, who's 79 now and a lifelong resident of Buckeye, Arizona. "It might surprise some people today, but none of the big Texas winter rodeos had team roping. The only rodeo us team ropers had outside of California and Arizona was Pecos, Texas."
Arnold's Arizona-based heroes growing up were guys like Fred Darnell, who lived on the New Mexico line, and "was probably the best header when it was team tying," according to Arnold. "Jim Hudson, too, before he went to heeling. Fred roped with Joe Glenn a lot, and in my eyes, Joe was the best team tying heeler. Joe and I got too hot to handle there for a couple years, and had a pretty fun run."
READ MORE: TRJ's Arizona Guide: The Premier Platform to Reach AZ's Roping Community
The late Glenn, who was inducted into the ProRodeo Hall of Fame in 2007, lived in Douglas, Arizona, when he won his first world championship in 1948. He struck again for a second gold buckle in 1967—when he was 53 years old.
"Joe and I roped as first partners in 1967, but back then it was go twice at some of the rodeos, so he had the lead going into the Finals," Arnold said. "Whoever won the most money for the year—even if it was just one guy—won the world. So we switched partners for the Finals, so I'd have a chance to win the world, too. Joe roped with Billy Hamilton (the 1964 champ of the world from Phoenix), and I roped with Dale Smith (the 1956-57 world champion team roper and ProRodeo Hall of Famer, who called Chandler, Arizona, home)."
Glenn edged Arnold by $344 for the 1967 world title—$11,084 to $10,740. That next year, in 1968, they traded places and Arnold won the world championship with $12,823 to Glenn's $10,665. Arnold headed mostly for Glenn that year, including at the NFR, and hooked up with Phoenix-based 1958 World Team Roping Champion Ted Ashworth and Smith at the enter-twice rodeos.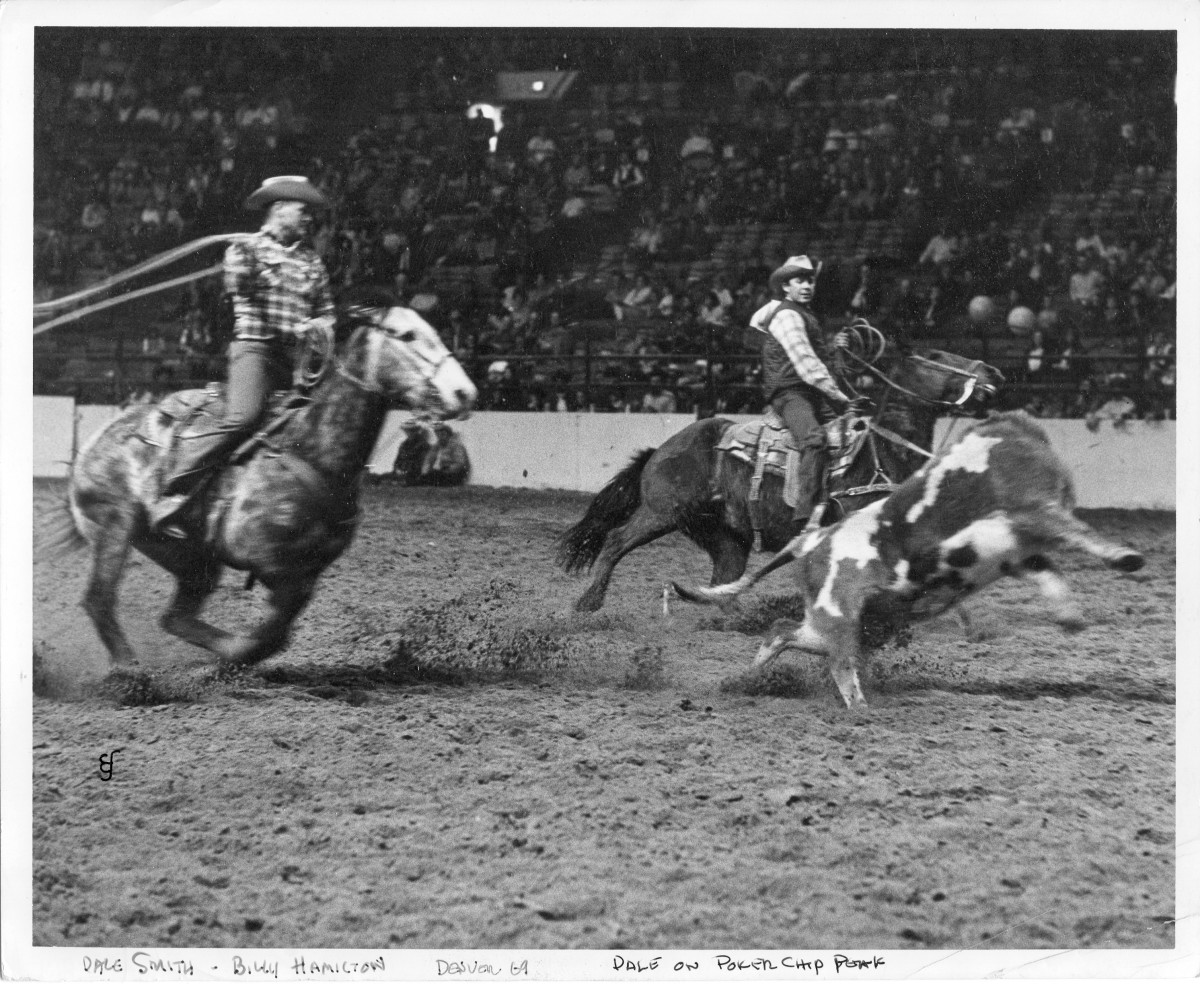 "I honestly didn't think I'd ever go hard enough to win the world," said Arnold, who hung up his ropes when he hit 70 nine years ago. "We went to about 50 rodeos in 1967. But when I won the world in 1968, I only went to 29 rodeos. Joe and I were really hot at the big winter rodeos in Arizona that year. I wasn't going to rodeo that summer, but Joe came in the springtime, helped me ship the cattle I was running on the desert and talked me into going to a few rodeos that summer.
READ MORE: Arizona Evolution: How Arizona Became the Hot Spot For Team Roping
"I'm amazed at how far team roping has come in my lifetime. I felt like when it went to dally only—which happened in about 1970—is when our event really took off in other states. Team roping finally getting enough pull to become a standard event was a big deal. And look at it now."
The first-ever world champion team roper from Arizona was Arthur Beloat in 1931, with Ace Gardner in 1932 and Roy Adams in 1933 making it three in a row for the Arizona boys.
Oklahoma native and ProRodeo Hall of Famer John Miller won back-to-back world team roping titles in 1970-71, and has now lived in Arizona most of his 76 years.
"I moved to Arizona when I graduated from Cal Poly," said Miller, who lives in Cave Creek. "We used to go to Arizona in the wintertime to the college rodeos, and it was 75-80 degrees. So when I graduated, that's where I headed. I spent my rodeo days wintering in Arizona, and spending the springs and summers in California.
"I've never seen so many people team rope as there are here in Arizona in the wintertime. We can pick a roping that fits everything from our pocketbook to our number and how many teams we want to rope against. They've tailored these ropings to the consumer, and they've done a good job of it."
Then there were the Jake and Clay days, when New Mexico-raised Barnes and Arizona-born/California-raised O'Brien Cooper dominated the event, winning seven world championships together between 1985 and 1994.
READ MORE: Winter Warriors: Women of Arizona
"When I started roping with Allen (Bach) in 1980, he lived in California, so we stayed there from the Cow Palace in San Francisco in November until the NFR in December," said Barnes, who's lived in Scottsdale, Arizona, for decades now. "It was foggy and rainy in Livingston, California, that time of year. So in the fall of 1981, we took off for Arizona and spent the winter there, too, before heading back to California for the 1982 spring run. The snowbirds come to Arizona for the climate, and us team ropers did, too. I don't like the snow and cold, either.
"I first moved to Arizona in 1982. At one time, I lived with Hal Earnhardt before buying my first place in Queen Creek in 1985. Then Clay became my next-door neighbor and built an arena. I bought 33 head of steers, and we ran them three times a day. We were literally making 100 runs a day, and the weather let us rope all the time when we were home. We were on a mission. I took four or five horses over to Clay's and we went at it. There was no going to Texas for the winter back then, because they didn't have team roping at rodeos like Fort Worth, San Antonio and Houston. You don't have to go very far back in the history books to know that California and Arizona is where it all started for team roping."
Before Jake and Clay were inducted into the ProRodeo Hall of Fame in 1997, world champion team ropers from Arizona enshrined in the Hall included Smith, Glenn, Miller and Asbury Schell, who won the world in 1937, '39 and '52. Clay O was born in Arizona, but grew up in Southern California with his mom, Bitsy, and stepdad, Gene O'Brien, from when he was 3 until striking out on his own at 16 and returning to Arizona to make a living with a rope for the first time.
"Gene O and my mom were both from Arizona," Champ said. "My mom and dad's (Joe Cooper) families were both copper miners from Arizona. Gene O was born and raised in Arizona, and spent his 12 birthday working in a cow camp on a ranch. He grew up knowing the Arizona legends of that day, like Joe Bassett, Joe Glenn, Dale Smith, Art Arnold and Buckshot Sorrels (the 1950 world champion team roper from Tucson), so I grew up listening to all those stories.
READ MORE: Why Arizona Has Become Home to The Snowbirds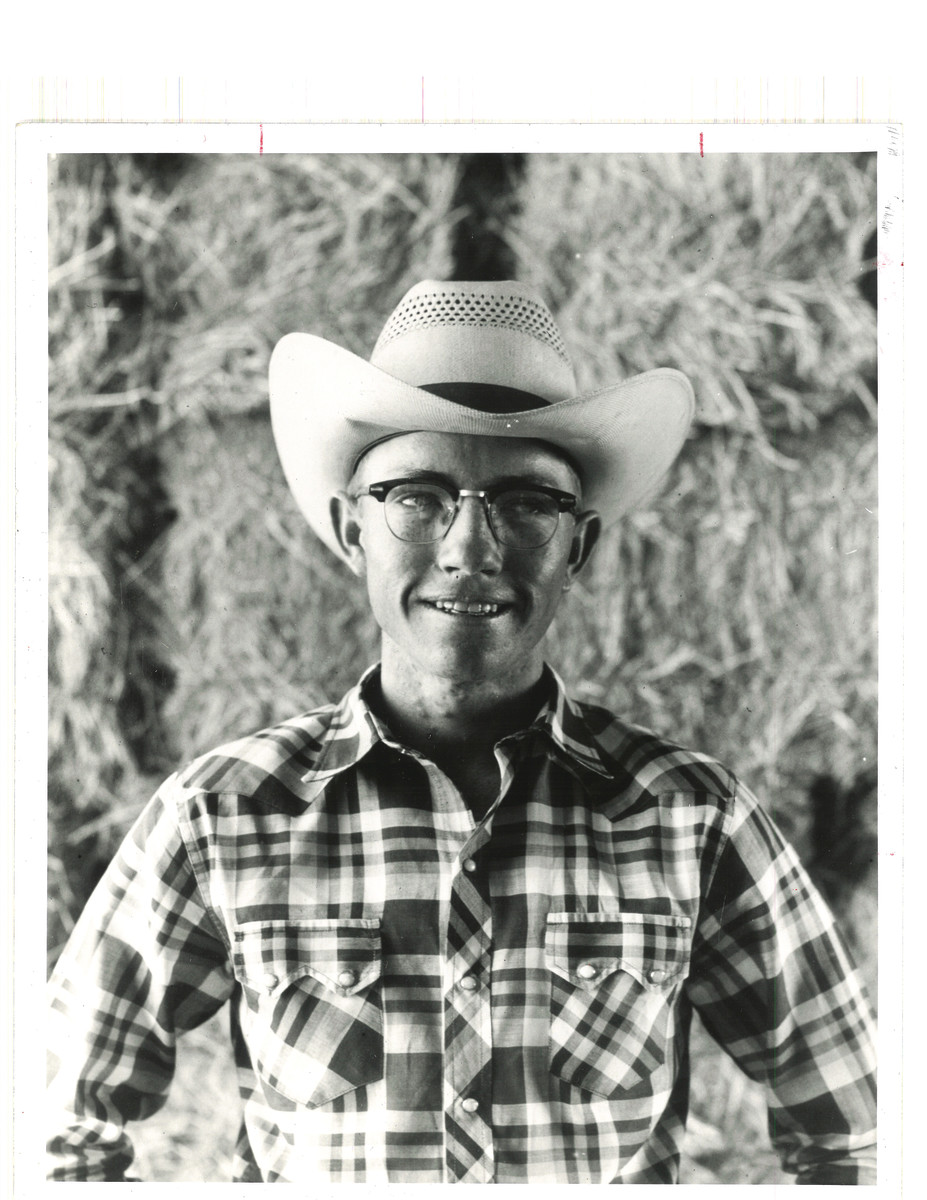 "There were ropings like Roers Ropathon, the Prescott roping in May and the roping in Kingman that were big annual ropings back in the day. Gene O would take me to those, so I got to see those legends. They still roped awesome. One of the greatest ropings I've ever seen was Art Arnold and Joe Glenn winning the 10-head Roers Ropathon against all the California greats, like the Camarillos, H.P. Evetts and Walt Woodard. Every tough at that time was there, and it was good watching."
Yes, Arizona cacti made a scenic backdrop to the Jake and Clay years.
"We could go to a roping four or five days a week when I first moved to Arizona," said Clay, who recently relocated to Gardnerville, Nevada. "It's where all the winter rodeos were, so our winter run was in Arizona, then we spent the springtime in California. The Arizona weather let us rope year-round, so that was a big factor and a big advantage.
"I got to live the dream, and Arizona was part of it, because of the full-time, year-round roping. It was also the perfect place to prepare for the Finals each year. I couldn't think of a better place to be before they added team roping to the winter rodeos in Texas. Then the whole thing shifted, so I moved to Texas and got to live that chapter of team roping history out down there."
Matt Sherwood won world team roping titles in 2006 and 2008, and looks to be headed to his sixth NFR this year. Sherwood grew up in Snowflake, Arizona, at above 5,000 feet.
"Growing up in Arizona was a definite advantage," Sherwood said. "We roped about every day when I was a kid, but at that high elevation we had some pretty extreme weather to contend with at times. In Snowflake, we roped in the snow and the wind a lot. But in Bill Sherwood's family, roping is what we did and there were no days off. We broke, trained and sold horses, and when the wind howled so hard sideways that it blew small rocks, we kept roping. My greatest strength as an adult was having a relentless dad when I was a kid. He was a worker, and he raised us to work hard, too. I went fishing with my dad one time in my life."
READ MORE: Team Roping's Arizona Snowbirds
It's a little-known, yet fun fact that Sherwood was the stiffest all-around competition for another little Arizona buckaroo by the name of Ty Murray, who went on to be a legendary roughstock cowboy with nine world championships to his credit. Barrel racing, flag racing—you name it—the boyhood buddies went at it head-to-head and hard.
"Besides the junior rodeos, I grew up jackpotting and thinking pro rodeo was dumb, to be honest," Sherwood remembers. "I could not grasp that guys would drive all over the world to rope one steer. Most of the team ropers from Arizona who'd won world championships were gone before I was old enough to see them, but I got to see Jake Barnes. When I was 12 years old, I saw a guy named Mike Garrison heel at an open roping, and he heeled better than I thought was possible. To this day, he's the greatest heeler I've ever seen that no one's ever heard of.
"On the heading side, I thought Jimbo Wales was the best jackpot header there was when I was a little kid. When I watched him rope, I thought, 'Wow, that guy ropes really good.' When I was about 15, we'd go to Dynamite Arena once a month. That was the most looked-forward-to day of my life at that time, and was the first time I saw some of the top guys in one spot. That's the first time I remember watching Jake team rope, and I'll never forget it.
"They were big, hard-running steers with huge horns, and Jake was on the barrier every time and sticking it on every steer. His horses faced just amazing, too. That was about a year before Jake won his first championship (in 1985), and I was just so impressed. To say Arizona has been a pivotal place in the history of team roping really doesn't even start to tell the whole story. It all goes back to California and Arizona in our event."